Continuing with the last post, we talk about the measurement tools feature in the Navisworks Simulate and Manage.
Measurement Tools
The new feature enables greater control with better measuring tools. Improvements to the Measure tool provide greater accuracy and control when taking dimensions from the model. Improved snapping enables higher accuracy when selecting objects or faces in the scene to measure, with display of the vertex, edge, or face being measured.
Locking enables measured line maintain a consistent position in relation to the first measure point created. For example, the X, Y, or Z axis can be locked, or lock in a parallel or perpendicular alignment to the surface of an object.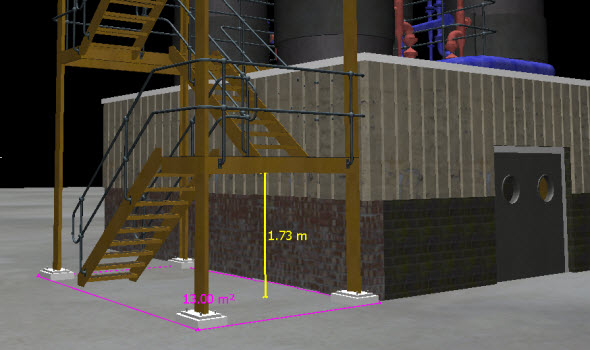 Quick zoom focuses on and magnifies the active measured area when dealing with tight spaces or a large zoom factor. Its like having a magnifying glass for picking your measure points in the model.
for more detailed guide, please refer to Autodesk wiki help: Measurement Tools